Combine Bedroom Furniture secret to successful decorating that looks excellent and fits your taste is using the appropriate techniques.
The bedroom, which is where you'll probably spend most of your time, is one area that needs a lot of care and attention.
You should pay attention to the furnishings to ensure that the bedroom has a unified aesthetic.
Although having identical furniture sets was once a common trend, some now find it to be extremely dull and out of date.
However, not all matching furniture is detrimental. This approach can offer a bedroom a strong design and foundation, and some people prefer it.
But should the bedroom set be coordinated?
Not really, no. Bedroom furniture does not have to match. Instead, mixing and matching will give your space a more fascinating appearance while also giving it a natural flair and extra personality. A space looks better with more variety in the wood's finishes and textures, but it also avoids repetition, which could make the decor look monotonous.
You'll learn more about the benefits of mixing and matching your bedroom furniture in a moment.
Reasons Why It's Better To Not Match Furniture
The following are the primary justifications for why mixing and matching your bedroom furniture is preferable to having everything match:
1. There's an Extra Variety
Your bedroom can feature a variety of styles, textures, and colors thanks to the various pieces of furniture that don't precisely match.
You have no restrictions when it comes to choosing patterns that will enhance your decor.
You are more than welcome to have a dresser with a different finish or color than your nightstands.
Look at the illustration below.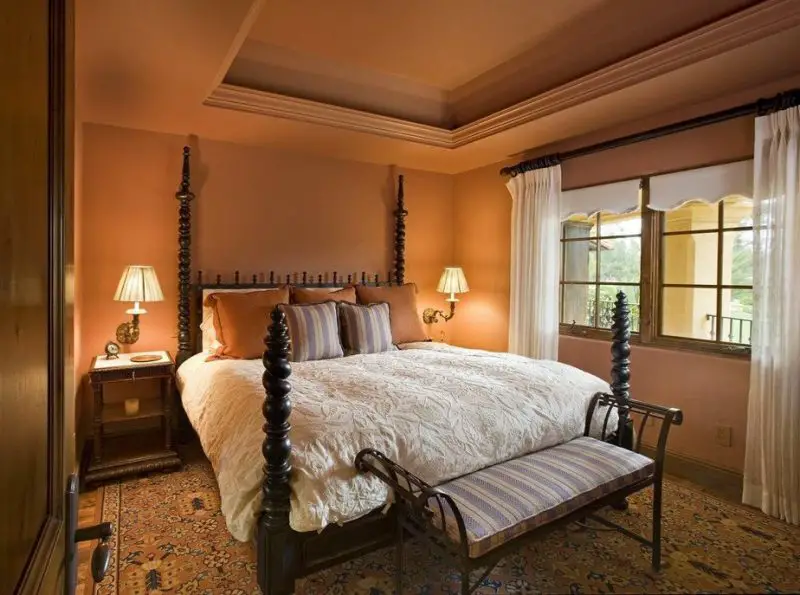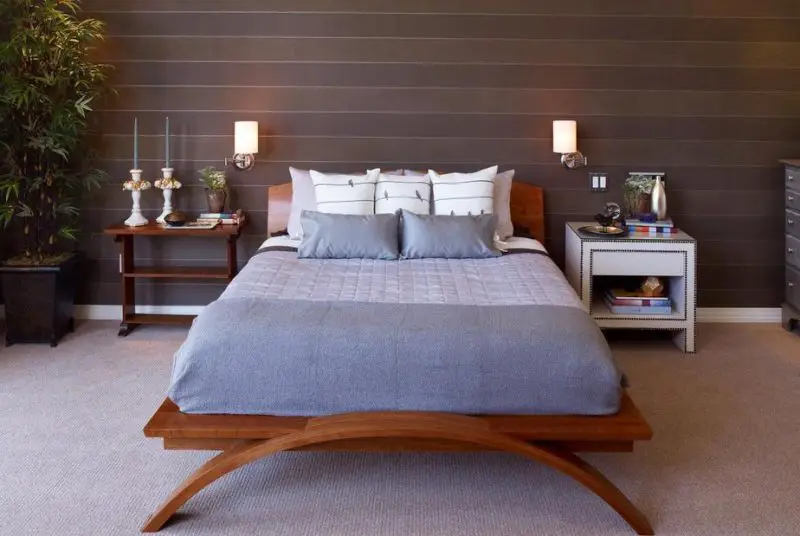 Here, the dresser across from the bed is painted and designed quite differently from the bed frame. However, they both function admirably in terms of simplicity and go nicely with the hardwood flooring.
When you don't feel constrained by having furniture that matches, it's possible to have a headboard with a unique shape or style.
You get to experiment with these ideas to develop a distinctive decorating aesthetic.
2. It Adds Personality
It's crucial to express your personality through the furniture you choose for your bedroom decor.
This will make it easier for you to enjoy your time in this space, and everyone else who visits will be able to see how you express that aspect of yourself via your decor.
Any bedroom should be designed to reflect your personal style and include furniture pieces that speak to you. It's simple to achieve this particular appearance when you have a lot of possibilities.
3. It's Interesting And Looks Unique
Mixing and matching specific furniture pieces in your decor gives the space more appeal.
Combinations And Combine Bedroom Furniture in contrast to having solely identical furniture can cause a room to lack that distinctive and particular touch. The room will reflect your vision if you choose specific pieces.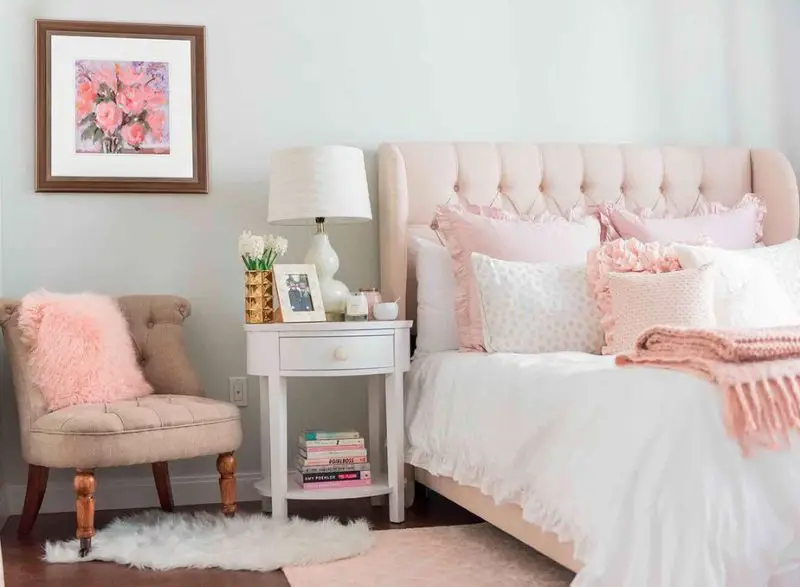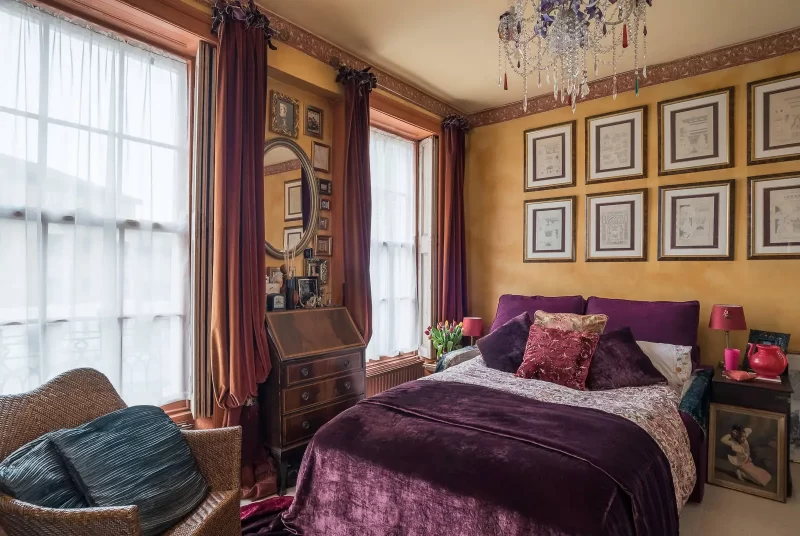 4. Prevents Repetition
The last thing you want in your bedroom is repetitious decor items. This will dull the room's appearance and atmosphere.
The furniture can be divided up to assist make the layout more unified.
However, you might decide to pair one of the elements found in the other furniture pieces, such as a specific color or texture, with your main components.
5. Many Options To Choose From
Having matching furniture will limit your options when it comes to making furniture purchases.
There can be limitations on a piece's size, color, or type of finish.
If a dresser or nightstand does not have an identical matching headboard, you will likewise be unhappy.
You have a wide selection of pieces to pick from and peace of mind knowing that you can always mix and match the wood finishes or styles of the furniture thanks to the option of mixing and matching furniture.
6. It's Modern And Stylish
In line with a modern décor style, diverse furniture pieces that don't completely match should be used.
Due to its versatility, there are many different furniture styles that can be used, and it provides opportunities to try out novel ideas that will further enhance your bedroom's decor.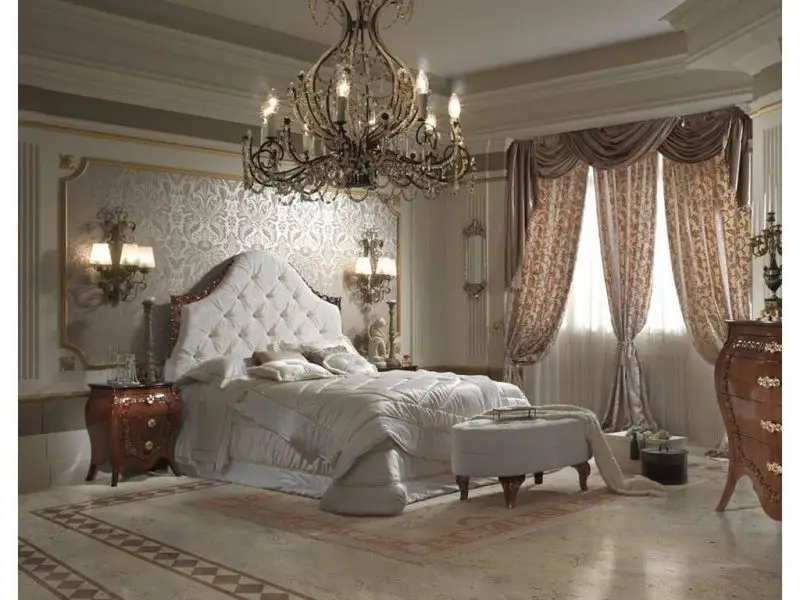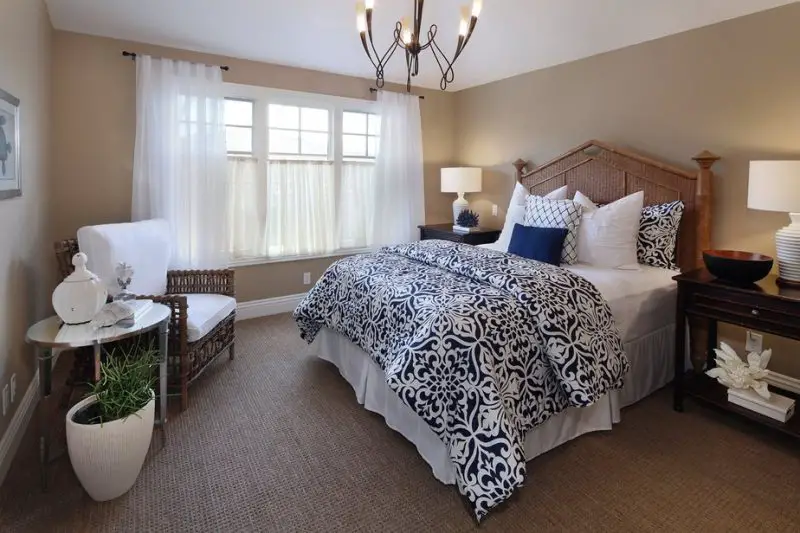 Combinations and combine bedroom furniture
Here are some reasons why using matching furniture is not a good idea now that you understand why it's preferable to mix and match furniture:
Outdated
Some people believe that matching furniture sets are less fashionable and dated (it really depends on personal preferences).
This might be the case in some circumstances, but if you like your furniture to match, it's entirely OK!
If you simply want a simpler alternative rather than the burden of making sure you are mixing and matching furniture appropriately, some sets can be more appropriate.
Might Look Boring
The absence of various textures, colors, or designs may cause a room to eventually lose its charm. Without any interesting components, everything could start to seem monotonous or overly conventional.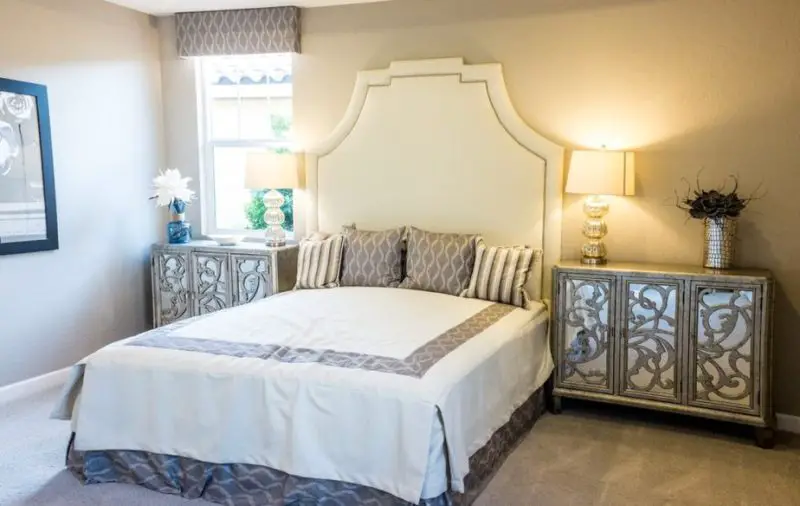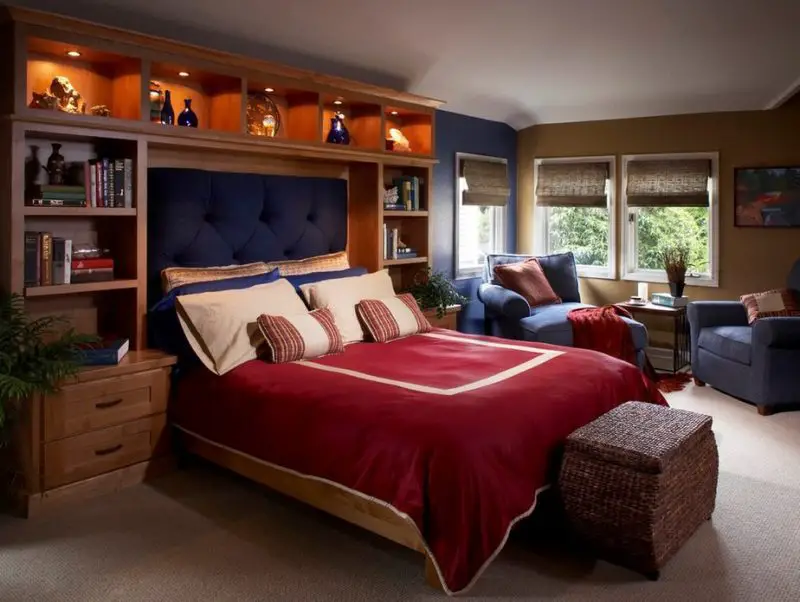 Restrictive
As was previously noted, matching furniture will limit the number of extra decor elements that can be added.
You might not be able to get new nightstands or replace your current ones, for example.
When all of the furniture matches, your options are severely constrained.
For instance, if you just use one color or type of wood, you won't be able to add anything that is completely at odds with your current aesthetic.
Is it OK to mix and match bedroom furniture?
Yes, matched sets should match, but it doesn't mean all the pieces must match exactly. Making use of a variety of furniture types may give your bedroom a unique appeal; just make sure they are made of comparable materials and colors to avoid congestion.
How To Mix And Match Bedroom Furniture
Here are some pointers to utilize when mixing and matching furniture:
Consider style, wood, and texture
When it comes to furniture, just because it doesn't match doesn't mean you should add something that will seem weird and completely out of place.
In connection to the other pieces, you should think about the furniture piece's style, color, and finish.
It will be easier to select complementary furniture if you choose the major component first.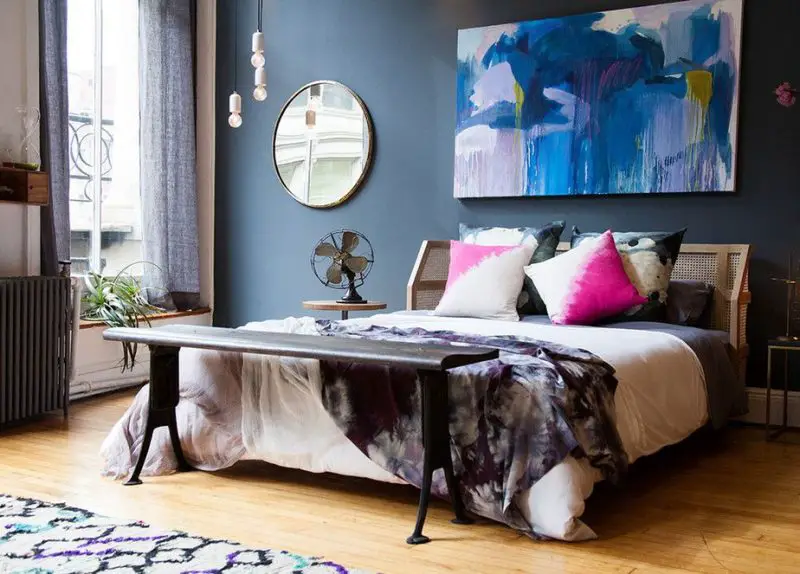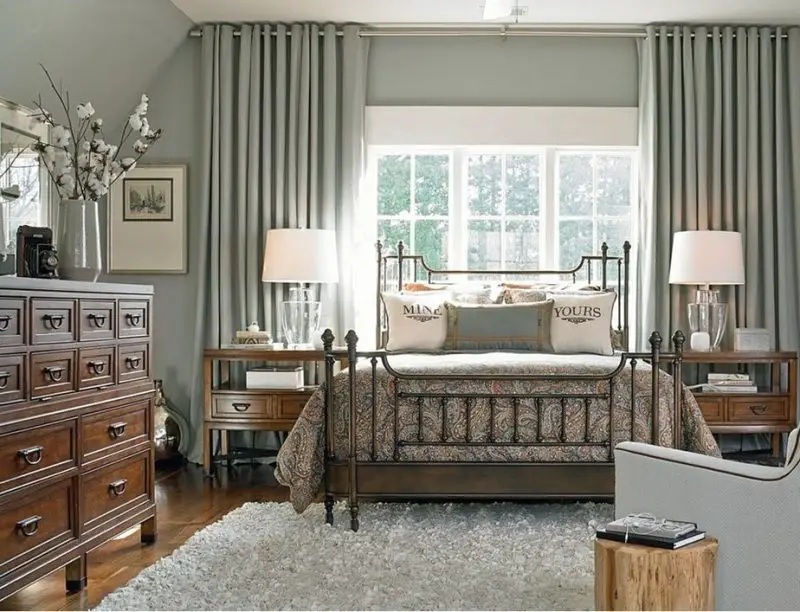 Incorporate different shapes
The space will become more interesting if there is a range of a few distinct sizes and shapes.
As this creates a fascinating impression, you can include furniture (a dresser, nightstand, desk, headboards, and shelves) in these shapes.
This bedroom decor, which is displayed below, has the ideal fusion of various furniture and design styles, shapes, and textures to provide a seamless and excellent appearance.
Even if the nightstands, lamp forms, and footrests don't quite match in terms of color or design with respect to one another, they are repeated to create that constant flow.
Add a few complementary colors
You can use furnishings in various hues or tints to change the color scheme.
Using hues that go well with the room's general color scheme is a stylish alternative, nevertheless.
If your walls are light blue, for instance, you might choose to paint your furnishings white, brown, light yellow, or cream. These hues work nicely together to create a seamless appearance.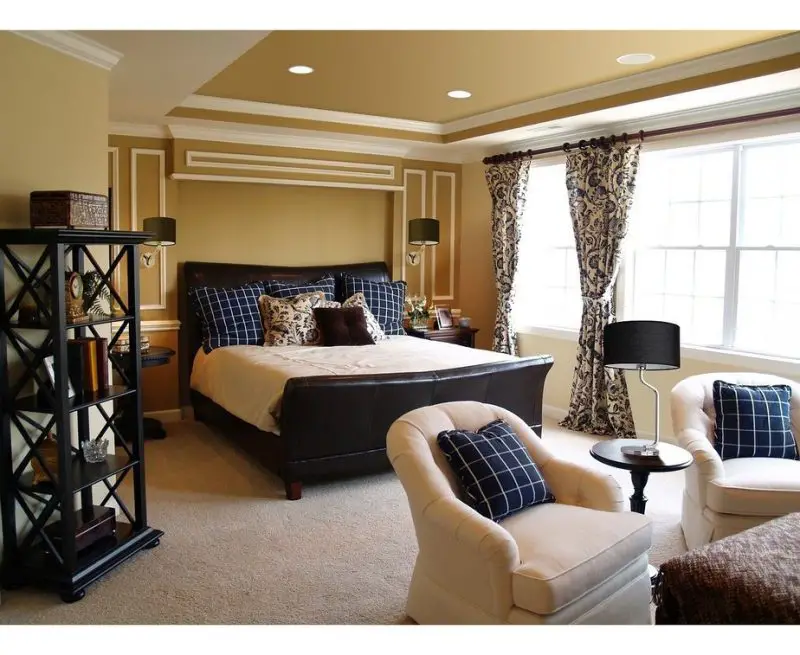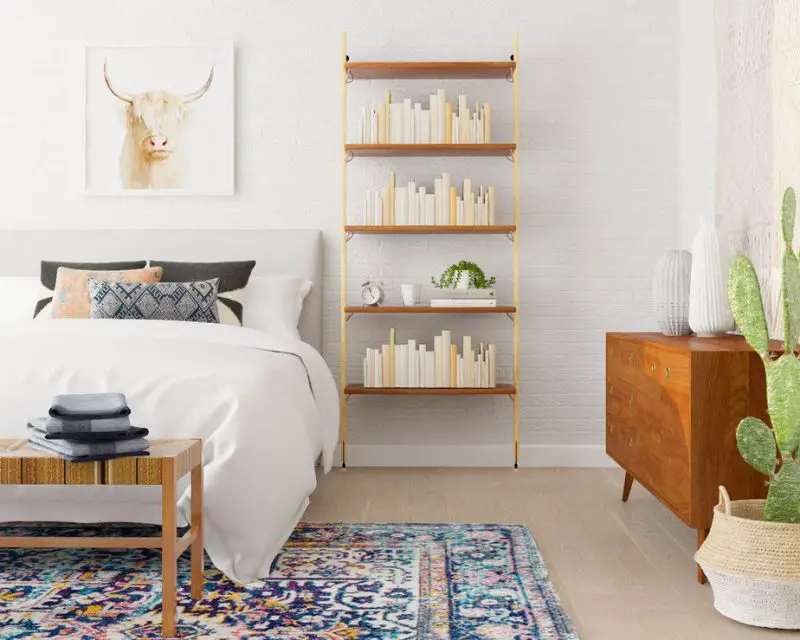 Make the bed area stand out
You'll want to make the bed area stand out since it typically serves as the bedroom's main point.
It's not necessary for your headboard to match the rest of your furniture or even the bed frame.
However, if you so like, pick a headboard with an intriguing pattern in terms of shape, texture, or color.
Mixing other furniture
Having matching nightstands is optional but they usually look better if they do match.
With the rest of your items in your room, you can mix and match depending on what will suit the room better.
You can find a dresser or a desk that is similar in style to that of a nightstand or one that is completely different in color or a similar shade and this is a great way to mix and match furniture.
Can you mix and match bedroom furniture colors?
Even if you're mixing and matching bedroom furniture, a theme or color palette can help keep your room feeling consistent and provide you with more direction. Consider what textures you want to incorporate into the space too. This is also important because different wood tones can create different feels in the room.
How do you mix dark and light bedroom furniture?
Here is how to combine bright and dark bedroom furniture:
Pick a Dominant Wood Tone and Pay Attention to Proper Proportions.
Keep in mind the bedroom's function.
Choose Items with More Contrast.
Limit Your Tone Range to a Few.
Utilize fabrics that go well with both light and dark furniture.
How do you make mismatched bedroom furniture look good?
How to Style Mismatched Bedroom Furniture to Create a Room That's Uniquely Yours
Making lists of what you have and what you need is step one.
Start with a focus point and add to it.
Use neutral hues to bring disparate pieces of furniture together.
Try a thrift store flip
Combine different sizes and forms.
Add accent pieces in pairs
Conclusion
Although it may appear preferable for the bedroom furniture to not match, this does not imply that you should or cannot have everything match.
It really depends on your individual style and preferences since while some people could find matching furniture boring, others might believe that mixing and matching furniture is far more engaging and exciting.
Since it is your bedroom, you should arrange it in whatever you like.
The objective is to design a bedroom decor you'll absolutely adore and enjoy spending time in, regardless of whether bedroom furniture should match or not.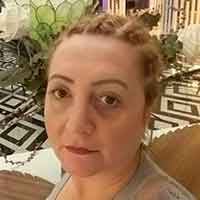 I joined Appartenville in February 2021 as a content editor. After studying English literature at university, I worked as an e-commerce website editor, content author, and purchasing intern for several independent luxury and lifestyle retail companies. My role at Appartenville combines my love, experience, and passion for the world of design and the desire to create inspiring written content. As for my personal style, I am a big fan of color and drawing, especially I like the pastel color scheme. I also enjoy discovering new trends, brands, and products, whether it's fashion, interior design, or lifestyle my wish list for buying new things is endless.