Mini Pumpkins the first project is straightforward and calls for painter's tape, gold leafing, spray glue, and a sponge brush. Each little pumpkin's bottom half should be taped. The upper part should next receive a modest application of spray adhesive. With the sponge brush, gently pat the gold leaf foil into place.
On Asweetafternoon, a project that is somewhat similar is mentioned. Acrylic golden paint is the key component this time around. Any other metallic shade would produce a comparable result. You only need to follow a few basic steps. All of the miniature pumpkins are first painted, with the stalks included. Start outlining patterns with a sharpie after the paint has had time to dry.
You can use a bunch of mini pumpkins as table centerpieces, in which case you can adapt the idea featured on Thesweetestoccasion. Trim the stems of the pumpkins and wipe them clean with a damp cloth. Poke a small hole near the top of each pumpkin and make it slightly angled towards the center. Insert a few small fall blossoms into the hole.
You could also include succulents in the project. The one featured on Livinglocurto uses plastic pumpkins and succulents but, if you want, real ones work too. Remove the stem and make a hole if required. Insert the succulent and that's pretty much it.
On Studiodiy, another adorable and delectable concept is provided. You can learn how to make doughnut pumpkins right here, which essentially entails turning several miniature pumpkins into donuts.
You only need pumpkins, deliciously colored acrylic paint, and paintbrushes. Paint the bottom half orange, yellow, or any other color that you think resembles a doughnut to start. Then, apply a separate color to the upper part. Use a fine brush to add the colorful sprinkles at the end.
Try the craft outlined on Auntpeaches if you want your small pumpkins to be vibrant and also have a touch of glitz. Pumpkins, craft paint in a variety of colors, glue, glitter, and brushes are all required. Each pumpkin is first painted with a unique color. The stem should then be covered in glitter and glue. Wipe away the extra after letting it dry.
If you have a little ingenuity and the time, it's fairly easy to turn plain, boring pumpkins into quirky ones. The easiest approach would involve using spray paint. Spray paint a number of little pumpkins. To give them a more eye-catching appearance, apply an ombre effect. discovered in Kollabora.
You may use empty nail paint bottles to dress up miniature pumpkins if you have a lot of them. Wait till you understand the full meaning before you judge it as weird. Take a bowl and put warm water in it. Add a few different shades of nail paint. Take a pumpkin and hold one end while dipping the other half in. Remove it and let it air dry. discovered on Say yes
These miniature pumpkins are the ideal size for the task. On, you may find instructions for making confetti-dipped pumpkins. Spray-paint the pumpkins first. Put glue on one side of the pumpkin after letting them dry completely. Add confetti to the top. Shake off any extra, then let it air dry. Decoupage glue should then be applied to seal the region.
Consider using the bloodied pumpkins from Almostmakesperfect for a spooky Halloween accent. They must be painted white as a preliminary step. Let it dry before beginning to pour red paint into each crease from the top down.
You may also make little jack-o-lanterns out of mini pumpkins. The conventional variety is undoubtedly adorable and enjoyable to make, but what about trying something different?  You'll also need tea lights, an electric drill, a gold Sharpie, a metal skewer, a pumpkin carving tool, and gold spray paint.
Making a miniature pumpkin wreath is a fantastic concept that we came up with at Onsottonplace. Start with a plain, substantial wreath. You can use genuine or fake tiny pumpkins to decorate it. For added depth, stack two grapevine wreaths. Make sure the wreath is firmly fastened to the door because the pumpkins will make it quite weighty.
Let's try something enjoyable, adorable, and a little quirky that originated somewhere entirely different but ended up here and is quite simple. Initially, Mini Pumpkins I had assumed that these would be floral decorations, but after inserting two eucalyptus branches, I saw that they resembled antlers or bunny ears. At that point, it was just necessary to complete the face. What are they? They're adorable, but I'm still unsure.
Use this quick and simple pumpkin design to tattoo your love of Halloween. To make your own, simply purchase a few temporary tattoos with an autumnal theme or whatever the kids choose (superhero pumpkins are cool), then apply them to your fake pumpkin with a damp sponge just like you would to skin. Kids adore this simple Halloween activity because it produces a stunning personalized tattoo pumpkin that will stay for many years. It's a simple Halloween craft that seems hand-painted, which is why we like it.
DIY Nail Polish Mini Pumpkins
With this painted pumpkin DIY, you can use up leftover nail polish colors. It's a fun pastime for ladies' nights, too. By putting nail polish in water and then blending the colors with a toothpick, you may recreate our stylish marble pattern. Dip the gourds into the colorful mixture to decorate the little pumpkins, then let them dry. Additionally, you can match your nails later. Genius!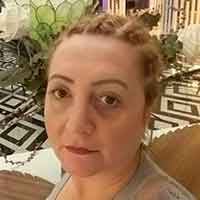 I joined Appartenville in February 2021 as a content editor. After studying English literature at university, I worked as an e-commerce website editor, content author, and purchasing intern for several independent luxury and lifestyle retail companies. My role at Appartenville combines my love, experience, and passion for the world of design and the desire to create inspiring written content. As for my personal style, I am a big fan of color and drawing, especially I like the pastel color scheme. I also enjoy discovering new trends, brands, and products, whether it's fashion, interior design, or lifestyle my wish list for buying new things is endless.