Thanksgiving table decor is a day overflowing with food, family, and friends. If you're fortunate enough to be hosting Thanksgiving dinner this year, you may be looking for basic yet creative tablescape ideas.
This post will examine various table-setting ideas and some straightforward, contemporary Thanksgiving centerpieces. In the end, we all want to put people before things. Thanksgiving greetings
How do I decorate my Thanksgiving table?
Choose a Theme or Color Scheme: Decide on a theme or color palette for your table decor. Traditional fall colors like deep oranges, warm reds, and earthy browns are popular choices.
Tablecloth or Runner: Start by laying a tablecloth or runner that complements your theme. Consider using natural fabrics like linen for a rustic touch.
Centerpiece: Create a captivating centerpiece as the focal point of your table. You can use a bouquet of fall flowers, a rustic wooden tray with candles and foliage, or even a collection of mini pumpkins and gourds.
Candles: Incorporate candles to add warmth and ambiance. You can use candlesticks, votives, or tea lights placed along the center of the table or scattered around the centerpiece.
Place Settings: Set each place with coordinated dinnerware, flatware, and glassware. Add a personal touch by including place cards with the names of your guests.
Napkins and Napkin Rings: Fold your napkins neatly or use creative napkin-folding techniques. Pair them with decorative napkin rings that match your theme.
Foliage and Greenery: Integrate natural elements like fall leaves, pinecones, or eucalyptus branches as part of your table decor. Scatter them around the centerpiece or use them as place settings.
Seasonal Accents: Incorporate seasonal elements like mini pumpkins, acorns, or corn husks for a festive touch.
Gold & Cream Thanksgiving Table Decor
When you consider the variety of foods that will soon be "adorning" each setting nevertheless, there is a certain satisfaction that comes from choosing a relatively neutral and restrained color scheme for your Thanksgiving feast.
Pumpkin Centerpieces: Hollow out pumpkins and use them as vases for flowers, succulents, or candles.
Tableware: Consider using special dishes or utensils that are reserved for holiday occasions. Vintage or heirloom pieces can add a sentimental touch.
Thanksgiving Signs or Banners: Hang or place signs with festive messages or quotes that celebrate gratitude and thankfulness.
Personalized Details: Add small personal touches like handwritten notes of gratitude for each guest or little favors at their place settings.
Layered Place Mats: Use layered placemats to add texture and dimension to each place setting.
Glass Decor: Fill glass jars or vases with colorful fall fruits, such as cranberries or pomegranates, for a vibrant display
Table Runner of Leaves: Create a table runner using faux or real fall leaves for a unique and nature-inspired look.
Tiered Serving Trays: Use tiered trays to display appetizers, desserts, or decorative elements at different heights.
Interactive Elements: Place a gratitude jar or cards on the table, encouraging guests to write down things they're thankful for and share them during the meal.
Rustic Chargers: Use wooden or woven chargers underneath each place setting to add a rustic touch.
Gold & Cream Thanksgiving Table Decor
When you consider the variety of foods that will soon be "adorning" each setting nevertheless, there is a certain satisfaction that comes from choosing a relatively neutral and restrained color scheme for your Thanksgiving feast
Thanksgiving table decor. The usage of layers is crucial in this case because the palette is so limited. The rest of the items, which comprise enormous gold platter plates (from the dollar store), cream dinner plates, and cream bowls, are arranged on top of round cream and gold-weaved placemats.
The centerpiece holds to the cream and gold color palette as well, with a special emphasis on the use of white mini pumpkins. A gold candelabra holds not only white taper candles but also serves as a pedestal for a couple of pumpkins.
One aspect to take into account as you set your Thanksgiving table shapes. For a seamless table, the centerpiece can very effectively mimic the settings (in this case, circles).
Even a tiny splash of color looks great against the neutral tones of cream and gold. This could be a straightforward pinecone and berry arrangement, or as in this instance, a berry stem pick (from the dollar store).
Gold, Cream, & Black Thanksgiving Tablescape
Adding a splash of black to your Thanksgiving table arrangements will instantly add drama and a touch of contemporary elegance. These salad plates in matte black add a nice touch of refinement. A small red berry and an evergreen sprig that was cut from a bush in the front yard contrast beautifully and cheerily with the black dish.
A small red berry and an evergreen sprig that was cut from a bush in the front yard contrast beautifully and cheerily with the black dish.
To make the tablescape seem and feel more coherent, it goes without saying that you should use at least a little black in the Thanksgiving centerpiece when you add a bit of black to the table settings.
The addition of a fuzzy green handmade pumpkin, which adds a touch more red and green, helps the centerpiece harmonize with the table arrangements. A small but crucial addition to the scene is a second black plate underneath the candles.
I would strongly advise purchasing a medium-sized cornucopia, also known as a horn of plenty, in a neutral weave if you're seeking a staple for Thanksgiving table centerpieces. With this basic, you have a wide range of decorating options and a helpful visual reminder to give thanks.
This Thanksgiving's aesthetic is modern, and I personally like how many holidays are mixed together. The evergreen and berries have the effect of a lead-up to Christmas without going too far or too quickly.
How to decorate a Thanksgiving table on a budget?
Modern thanksgiving table on a budget doesn't mean sacrificing style and creativity. Here are some cost-effective ideas to create a beautiful and festive Thanksgiving table:
Nature's Bounty: Use natural elements like fall leaves, pinecones, acorns, and branches as free decorations. Collect them from your backyard or a local park.
DIY Centerpieces: Create your centerpiece using items you already have at home. Arrange candles, seasonal fruits, or even books in an artistic way.
Repurpose Mason Jars: Mason jars can be versatile decor pieces. Fill them with small fall flowers, twigs, or even grains for a rustic touch.
Printable Place Cards: Instead of buying fancy place cards, print your own on cardstock paper or repurpose old cardboard.
Candles: Candles can add warmth to the table. Buy inexpensive tea lights or votives in bulk and place them in glass containers or small dishes.
Tablecloth Alternatives: Use burlap or inexpensive fabric remnants as a table runner instead of a full tablecloth.
Homemade Linens: Sew simple cloth napkins or placemats from affordable fabric. Consider fabric remnants or thrift store finds.
Fruit Display: Arrange colorful fall fruits like apples, pears, and mini pumpkins in a decorative bowl or tray as a centerpiece.
Paper Decor: Craft paper is inexpensive and can be used creatively. Make paper leaves, garlands, or even table mats.
Thrift Store Finds: Explore thrift stores for affordable, unique tableware, candleholders, and decor items.
Simple Settings: Keep the table settings simple. White or neutral plates and plain glassware can be elegant and versatile.
Rustic Accents: Incorporate rustic elements like twine, burlap, and brown craft paper for a charming touch.
DIY Napkin Rings: Create your own napkin rings using twine, ribbon, or even repurposed materials like buttons.
Seasonal Produce: Use pumpkins, gourds, or squash as decorative elements. They're affordable and instantly evoke a fall vibe.
Grouped Candles: Place several candles of varying heights together for an intimate and inviting ambiance.
Foliage Runner: Create a table runner using fall foliage like eucalyptus branches or colorful leaves.
Free Printables: Find free printable decor online, such as banners, signs, or menu cards.
Edible Decor: Incorporate edible elements like bowls of nuts, cranberries, or even small candies as both decor and snacks.
DIY Charger Plates: Create your own charger plates using painted cardboard or inexpensive charger plates from discount stores.
Mix and Match: Don't worry if your tableware doesn't match perfectly. Mixing patterns and colors can create an eclectic and charming look.
Black, White, & Gold
This color scheme is as traditional as they get. In a combination like this, gold flatware is essential, and a dash of green makes it seem approachable and natural.
Consider having your Thanksgiving centerpiece exactly replicate the place settings themselves if you like simplicity and want to make your task as simple as possible. Maintain the same color scheme and layer the bases in the same manner. Place items off-center to give an otherwise identical space a subtle difference. The Thanksgiving table decor view of the table shows a nicely balanced centerpiece with a green pumpkin on one side and gold leaves on the other.
What do you put in the middle of the table for Thanksgiving?
Consider incorporating a lush plant accompanied by a cluster of candles for a stylish touch. A creative approach I often embrace is utilizing the grandest dish available – the turkey platter. Invest in a sizable plate or platter to proudly display the centerpiece, be it a whole turkey or a portion. Embrace the utmost festive spirit by making an actual turkey the heart of your table's decor.
Pumpkins Galore Thanksgiving Table with Fall Accents
Maybe you prefer dealing with thematic rather than color-based décor. Consequently, you will appreciate how well little to medium-sized pumpkins can be decorated. This centerpiece, which is also bursting out of a cornucopia that has been elevated on a glass cake stand, combines different gourd and squash colors, shapes, and sizes to make a voluminous statement.
When the centerpiece is colorful, a modern balance means the place settings will be sparer in their visual busyness. Although a DIY gold polka-dotted linen tablecloth keeps a nice transition from much (centerpiece) to less (place settings).
A simple boxwood sprig is a favorite decorating "tool" for contemporary Thanksgiving place settings. Setting green on top of white, as is done here on the white napkin, really makes the green stand out.
Nature-Loving White & Gold Table decor for Thanksgiving dinner
Want to keep things really simple? Place a dish on the table, a folded napkin on the plate, a pinecone, and a sprig of boxwood on the napkin. Done.
The minimalism will feel more unique and thoughtful if there is a darker tablecloth or placemat behind the modest arrangement. which it obviously is.
Pinecones don't get the autumnal decorating status that they probably deserve. They're a lovely, interesting shape and texture and yet maintain an unobtrusive earthy brown to work well with any décor style and color palette
Maybe you find yourself with a decorating piece that you don't love (perhaps most of you are good at keeping only those pieces you absolutely love; I am working on it, but until I find an adequate replacement, I tend to keep things I don't love but can still use on occasion). This gold flat candelabra is that way to me, so even though it's used, it's also camouflaged.
The bright brassiness of this candle holder is well detracted from with boxwood sprigs and even a few miniature white pumpkins.
This Thanksgiving table setting is one of my favorites because it is tastefully elegant while remaining completely simple.
Simple Plentiful Harvest Table Decor
Why put anything on a dish that will only be removed for eating as decoration? Why not use a gorgeous seasonal appetizer like a pear as decoration?
Pears come in the most lovely yellow-green hue, which is not only mouthwatering but also calming, reassuring, and kind. Additionally, their distinctive shape is cute.
Perhaps all that's needed to add visual interest to an otherwise largely bland place setting is a straightforward pear perched atop a printed napkin. Play around with where you put the napkins. When possible, layer them between plates. They can also sit directly on top of the plates or beneath the forks on the side of the plates.
A centerpiece that suggests abundance during harvest season is probably most beneficial for a place setting where a pear fruit is a focal point. Here, the cornucopia is perched on the tabletop beneath a burlap runner, and there are far too many pumpkins to fit inside.
A small bouquet of yellow mums (in a DIY green glass vase), or any type of fall-time bloom, is never out of place in a Thanksgiving centerpiece. One of my favorite aspects of this particular centerpiece, too, is the DIY pumpkin succulents mixed in nonchalantly with the horn-of-plenty pumpkins. I love the gentle green.
Most centerpieces benefit from some variation of height; this centerpiece is very visually heavy on the right side, at the mouth of the cornucopia. So it makes sense to add some sort of visual weight to the left side, and that comes in a very tall, slender, yet colorful fall-time berry pick in a vintage glass test tube-turned-vase.
This Thanksgiving centerpiece exudes all the comforting sensations of home, even on a marble tabletop.
Modern Dish Tower Tablescape Decor
You can stick to a traditional color scheme, but you might want to shake things up by using different dishes. For instance, a lovely finger dish can be turned over to reveal the exterior (and appreciated). If you're feeling very Jenga-mastery, add a pinecone to the top.
Having your guests find a surprise under the upside-down bowl is the most enjoyable aspect of a setup like this. Anything might happen!
You can always try adding a sprig of greenery somewhere around the setting if you think it feels a little flat. For instance, a green boxwood sprig placed above the plate gives this area an excessive amount of life and enticing appeal.
It should be noted that having at least one matte item at each setting gives the other shiny components a pleasant counterbalance. Glassware and silverware both have a tendency to be gleamy. If all of your dinnerware is shiny, you might want to think about buying one smaller matte plate for each place setting to give contrast and a more modern look.
Placing a napkin on top of a dark or contrast plate (in this case, the black salad plate) will help decrease the heavy impact of the contrast color. If you like a lighter look and feel when you're dining, this might be a good option for you.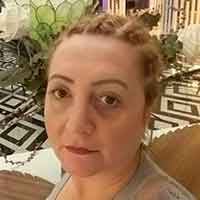 I joined Appartenville in February 2021 as a content editor. After studying English literature at university, I worked as an e-commerce website editor, content author, and purchasing intern for several independent luxury and lifestyle retail companies. My role at Appartenville combines my love, experience, and passion for the world of design and the desire to create inspiring written content. As for my personal style, I am a big fan of color and drawing, especially I like the pastel color scheme. I also enjoy discovering new trends, brands, and products, whether it's fashion, interior design, or lifestyle my wish list for buying new things is endless.